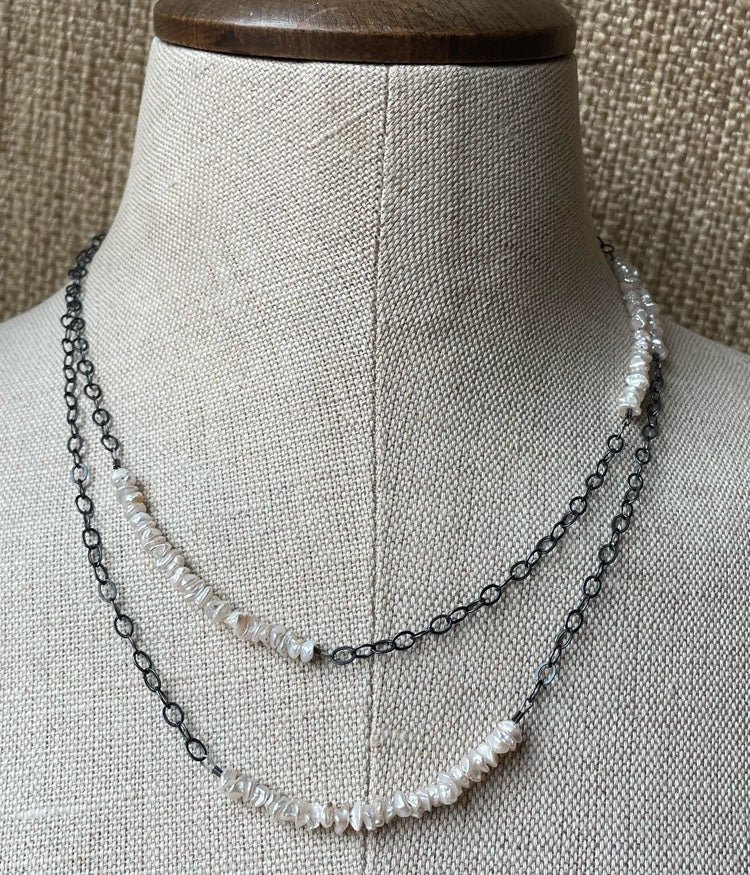 Ultimate Long Travel Necklace
Freshwater pearl, oxidized sterling silver. 
This is such a versatile foundation piece for any collection. Wrap it around your wrist, wear it long, layer it, create a long Y necklace or double it up!
I have had a version of this necklace for almost 20 years which I wear all the time. I call it my "purse necklace" because I carry it in a small pocket of my travel purse when I am not wearing it, because it always fills the gap of accessorizing, wherever I am.

Necklace is 40" long. 
availability: usually ships in 2-3 business days