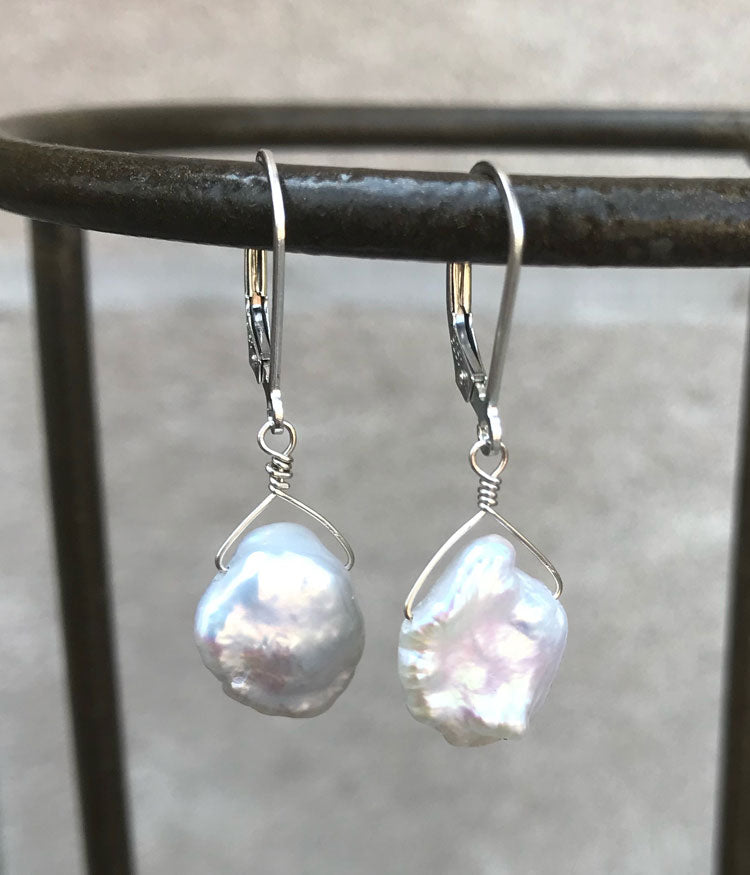 Keishi Pearl Earrings
Keishi pearl, sterling silver.
These organically shaped pearls are all nacre - wild pearl without any irritant. No two are alike, but they are fun to "match".
Each pair will be brilliant in luster, and slightly different in size and shape.
Earrings are 1-3/8"

availability: usually ships in 2-3 business days
You might also like...