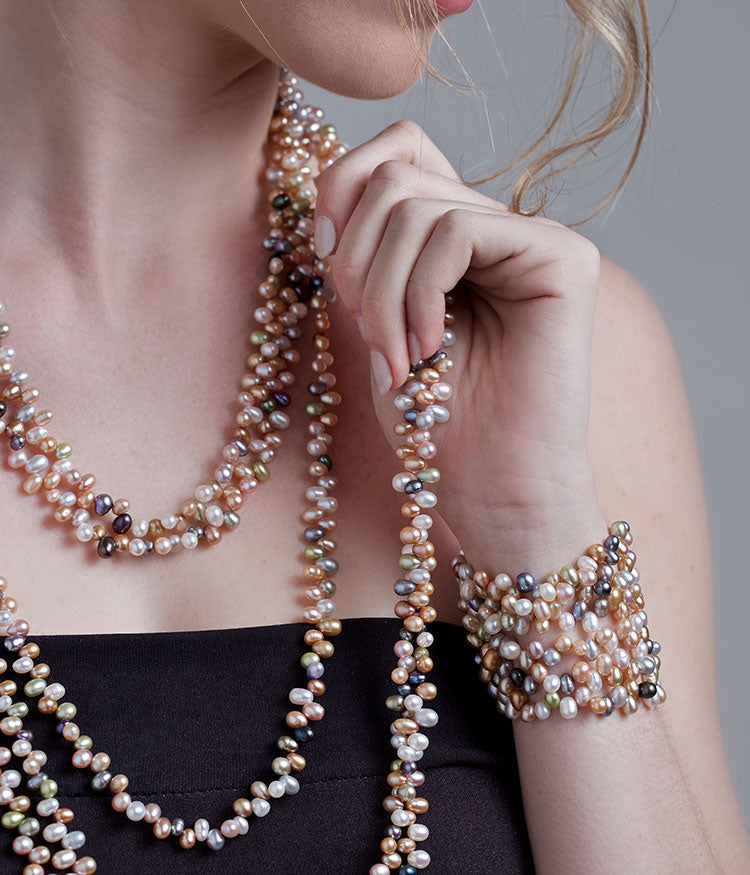 End of the Day Pearl Wrap
Freshwater pearl, sterling silver.
For over 20 years I have been making a collection called "Grace", and have been saving small bags of pearls that are the end of a size or color . . . now I am (somewhat) randomly putting them together and I love the result! Start your collection of "end of the day" pieces with this classic. They won't last long!
The 21-22" wraps around most wrists 3 times, the 28-29" wraps 4 times and the 36-37" wraps 5 times (or 6 times like in the model shot). These are strung on cording that makes them more fluid and flexible for wrapping.
item#:
eod-pearl-grace-brac
availability: usually ships in 2-3 business days