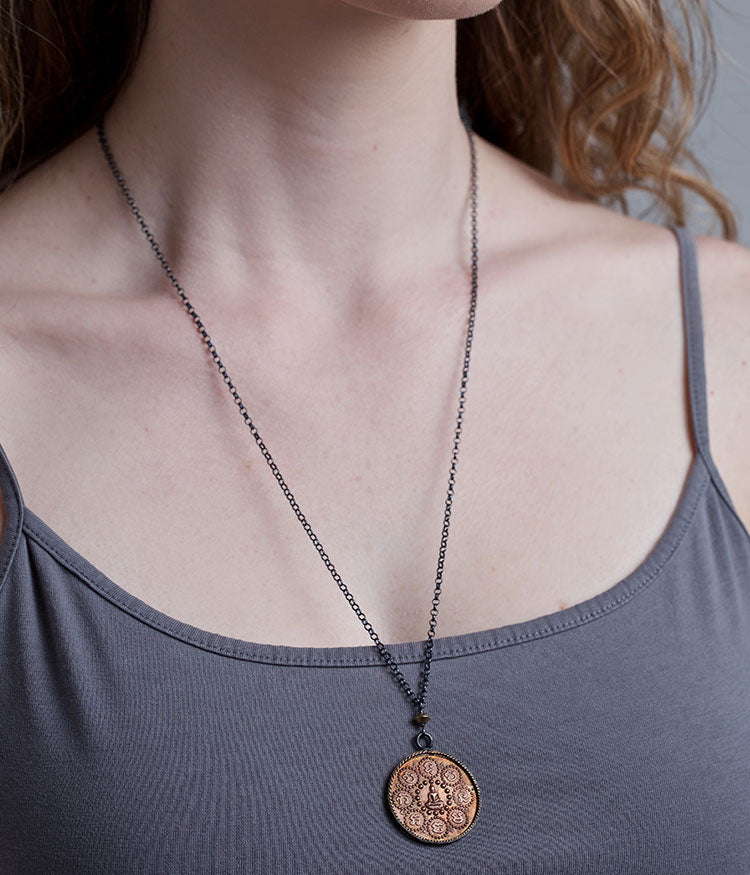 Anjuli
Copper, brass, oxidized sterling silver. 

The weight of this necklace feels so good around your neck. The pendant has two sides . . . one with the image of a sitting Buddha and the other with an image of a foot, representing a walking meditation. It is a Wheel of Life, an ancient symbol representing the Buddhist Eightfold Path and Buddha's teachings. 
Necklace, 24"
availability: usually ships in 2-3 business days
You might also like...