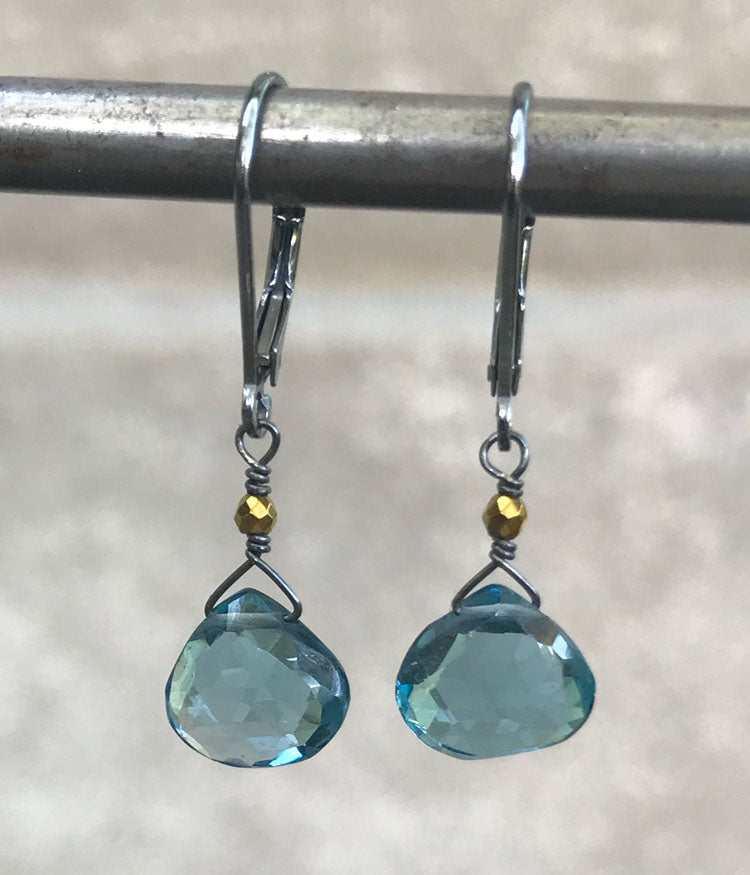 London Blue Topaz Earrings
London blue topaz, oxidized sterling silver. 
When at a show, people always gravitate toward the London Blue topaz. Their color is like no other. The stone is getting harder to come by these days, so I was happy to find such large pieces!
Earrings are 1-1/4" 
availability: usually ships in 2-3 business days