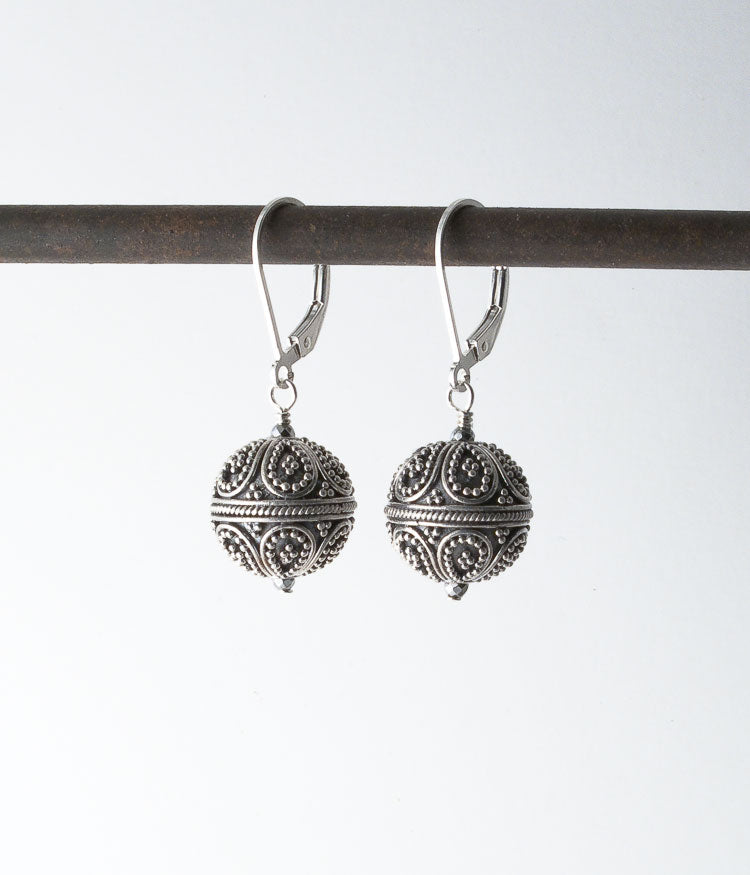 Granulated Sterling Silver Earrings
Balinese sterling, sterling silver.
These beads show the high quality craftmanship that Bali is known for, with each individual bead and wire being placed on the core bead by hand. It is a form of meditation for the artists, skill being passed on from generation to generation.
Earrings, 1.5"
availability: usually ships in 2-3 business days