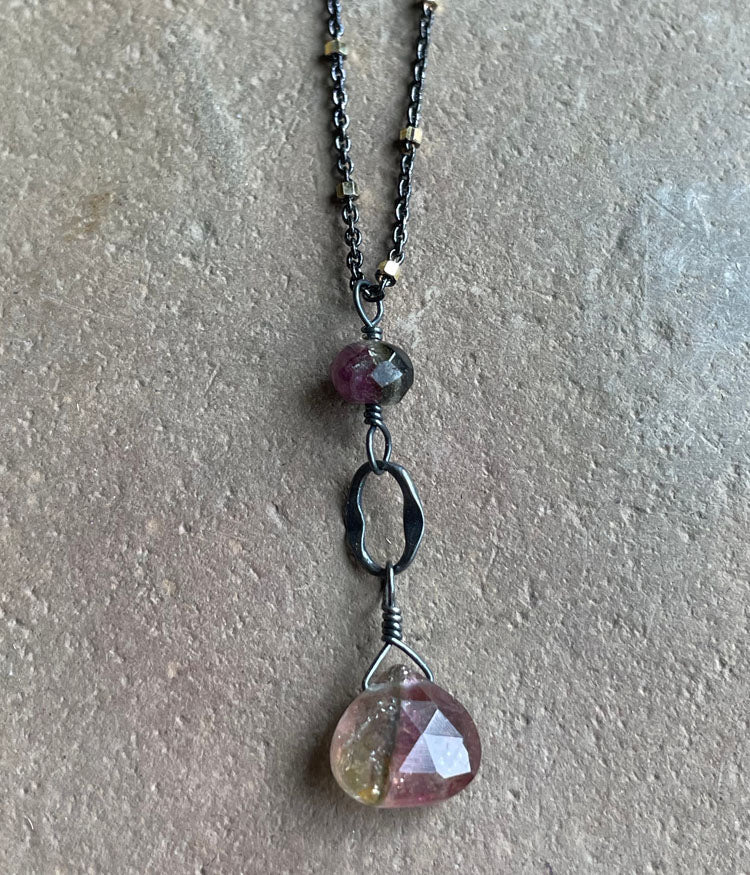 Tourmaline Drop Necklace
Watermelon Tourmaline, gold vermeil, oxidized sterling silver. 
I have had this sweet stone for years. The pattern in it is fantastic. The green is almost like it is not there - a mineral color - but the deep green line nicely divides the mineral color and the lovely pink hue. The top bead also has a defining line between its colors. I think it will become a favorite! 

Necklace is adjustable from 16" to 18" with a 1-1/4" drop.  
availability: usually ships in 2-3 business days