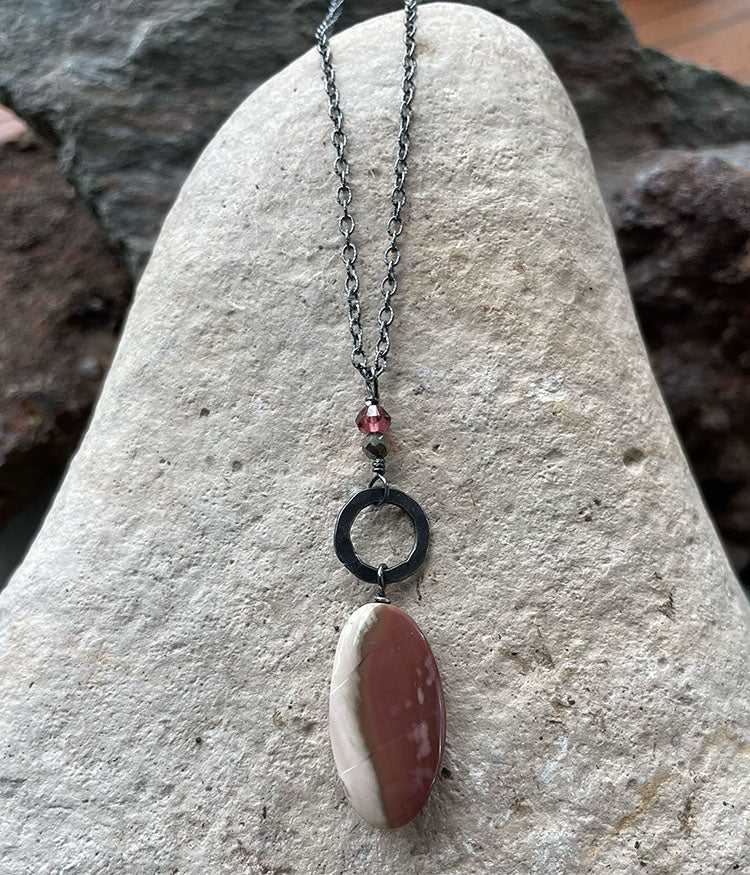 Subtle Shading Jasper Necklace
Imperial jasper, garnet, oxidized sterling silver. 
With the reflective luster quality, this highly-polished piece of imperial jasper is reminiscent of the pops of organically-shaped color in the Northwoods. . . whether a mushroom or a fallen leaf, color is always a delightful surprise in the forest. 
Necklace is adjustable from 17-1/4" to 19-1/4" 
availability: usually ships in 2-3 business days