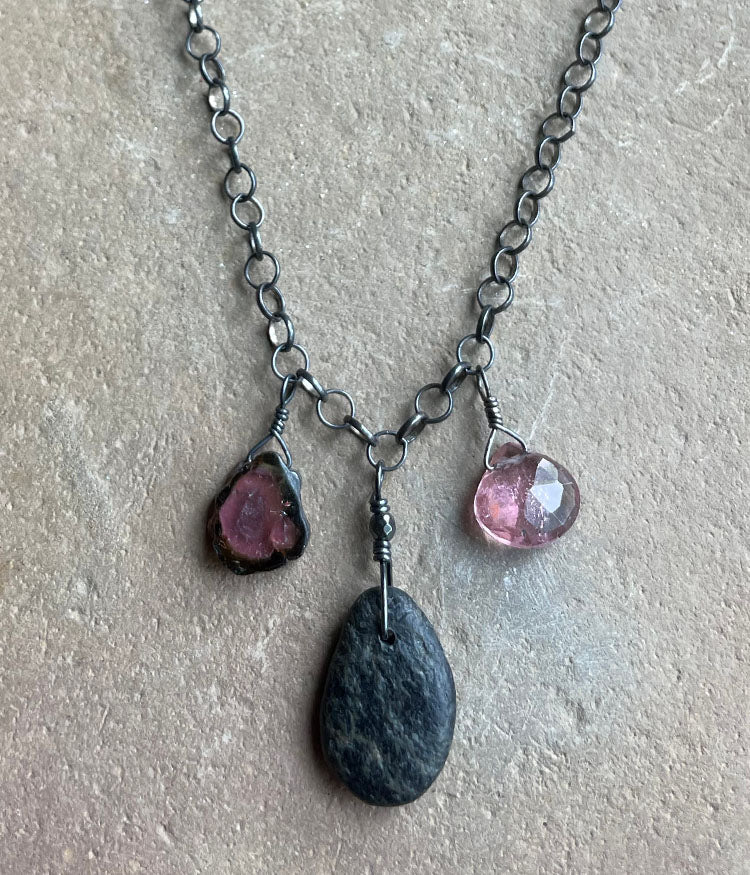 Slice of Zen Necklace
Watermelon Tourmaline, pink tourmaline, Lake Michigan stone, oxidized sterling silver. 
I'm in love! I was so pleased after combining these stones and seeing how well the rugged combination of a tourmaline slice with a Lake Michigan stone worked . . . and the soft-hued pink tourmaline brought it all together. Don't miss the detail of the pink tourmaline round beads along the side! 
Necklace is adjustable up to 20". Stone drop is 1" 
availability: usually ships in 2-3 business days