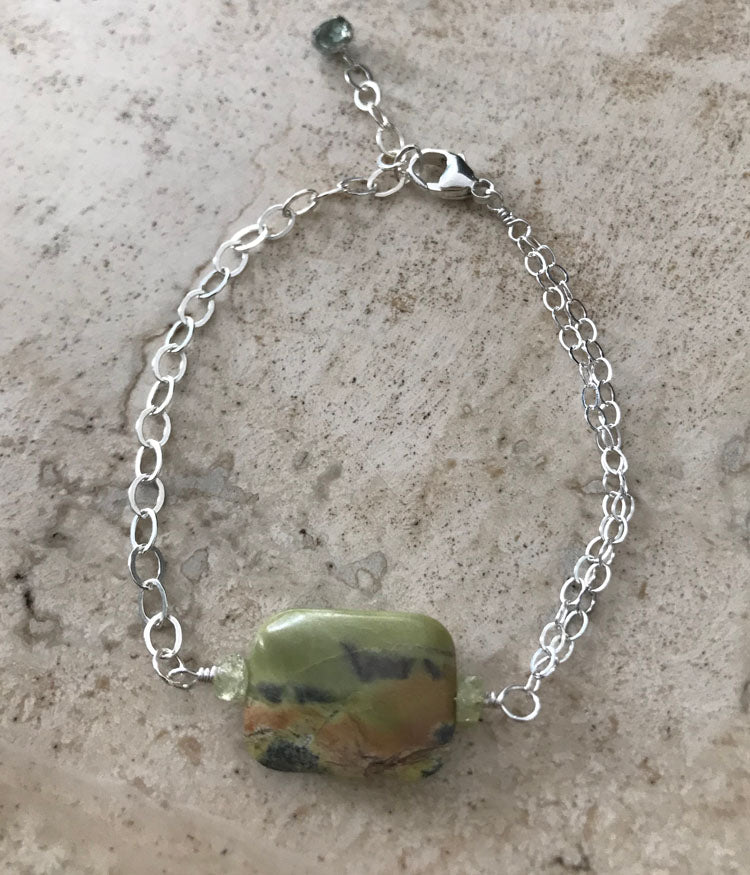 Rectangular Jade Bracelet
Jade, green garnet, sterling silver. 
The colors in this jade is so varied - there is charcoal, bright green and mellow ochres, and each stone is unique. The combination of a double chain with a thicker chain on the other side lends a great balance.
Bracelet is adjustable to 8" 
availability: usually ships in 2-3 business days