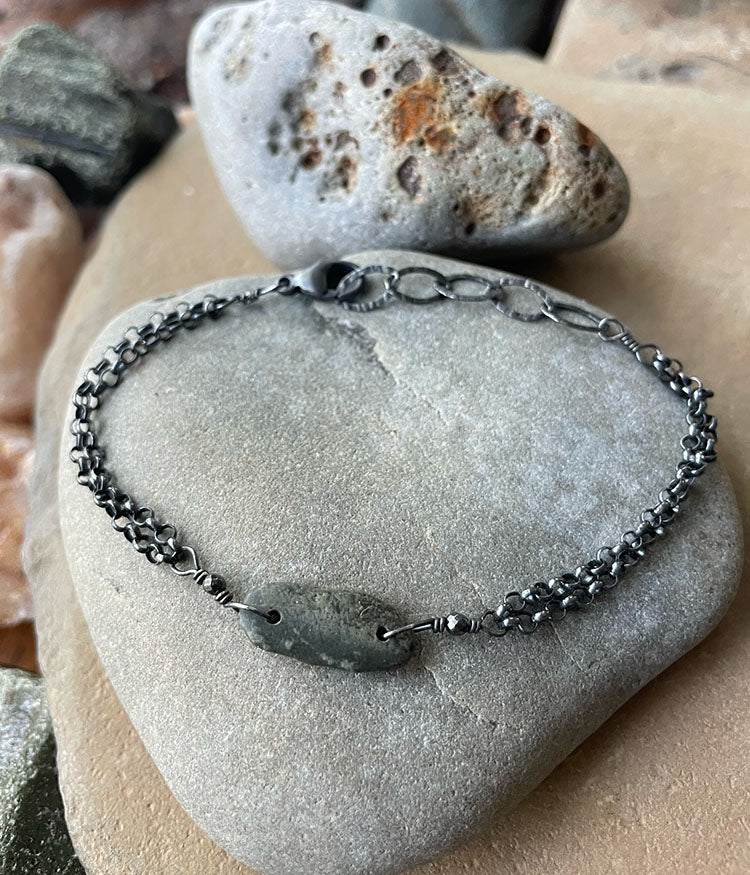 Power Bracelet
Lake Superior stone, oxidized sterling silver.
This grey/green stone has powerful energy in it. . . it has been tumbled and churned by an amazing body of water for centuries, if not millennia. Although small it size, it is a stone you will want to carry with you. . . a great everyday bracelet. 
Bracelet is adjustable from 6-1/2" to 7-1/2" and the stone is just shy of 3/4" long.  

availability: usually ships in 2-3 business days