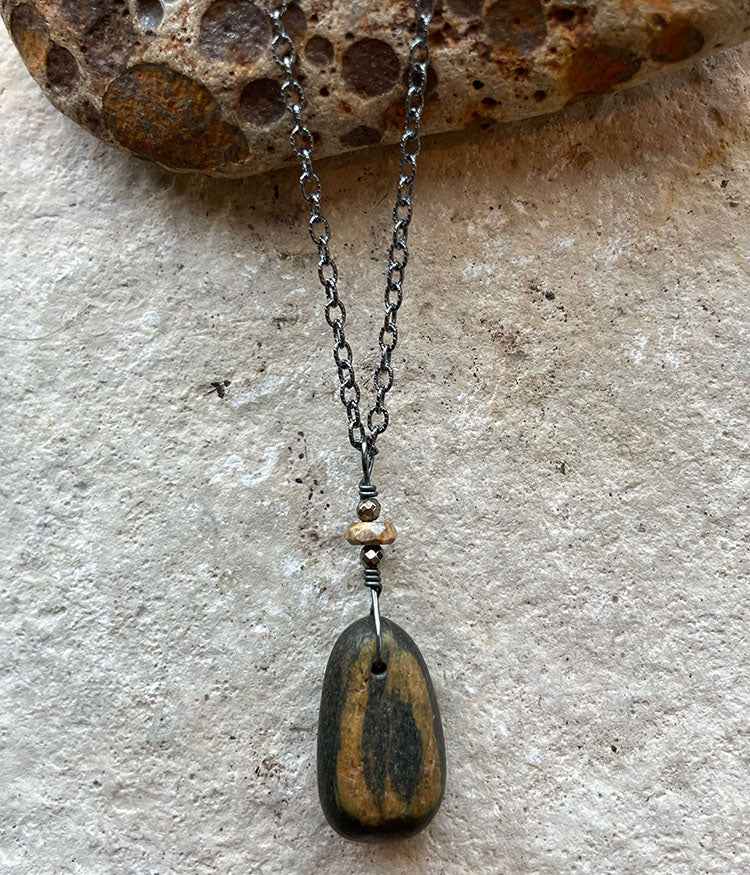 Naturally Zen Stone Necklace
Lake Superior stone, jasper, oxidized sterling silver. 
The pattern of this stone is like a painting or woodgrain. Small in size with a beautiful finish, this is an easy to wear necklace that carries a beautiful earth vibe. 
Necklace is adjustable from 17" to 19" with a 1-3/8" drop. Stone is approximately 3/4" by 1/2" 
availability: usually ships in 2-3 business days