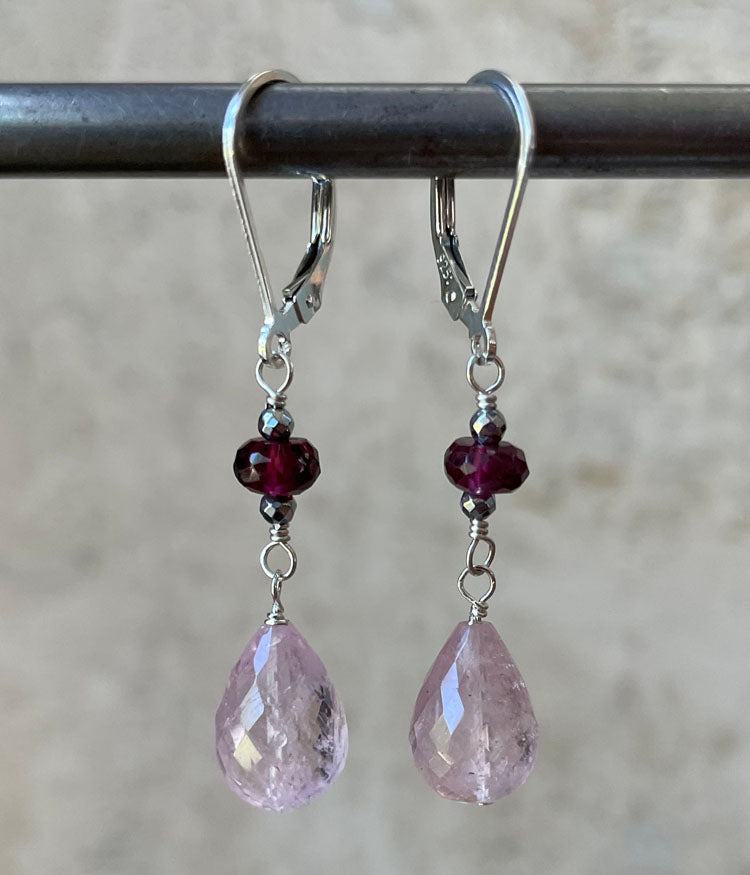 Morganite Teardrop Earrings
Morganite, purple garnet, sterling silver.
Beautifully facetted radiant stones, these teardrops brought I smile to my face when I found them! Morganite is similar to aquamarine in its make-up, but not in color! 
Earrings are 1-3/4" long.
availability: usually ships in 2-3 business days
You might also like...