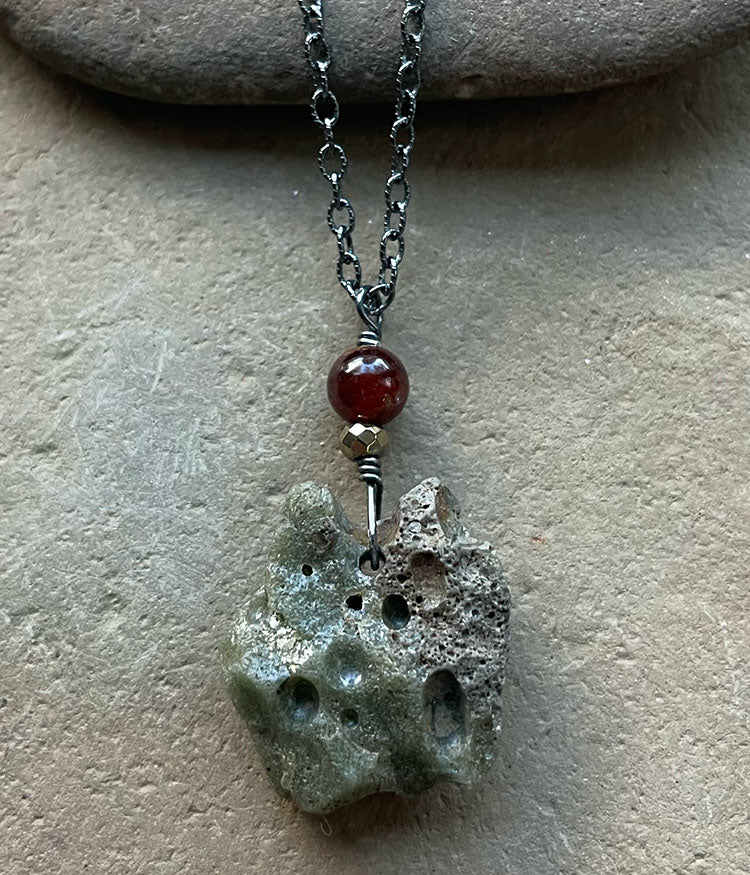 Moonwalk Necklace
Glass slag, garnet, oxidized sterling silver. 

Such a cool piece of slag, with all of the craters - I was so happy it drilled well, and coupled it with a burgundy garnet. Although it may look a little rough around the edges, it is smooth to wear. It is such an amazing cross between industrial and natural forms.
Necklace is adjustable from 16" to 18", with a 1-1/4" drop. Pendant is approximately 3/4" square. 
availability: usually ships in 2-3 business days