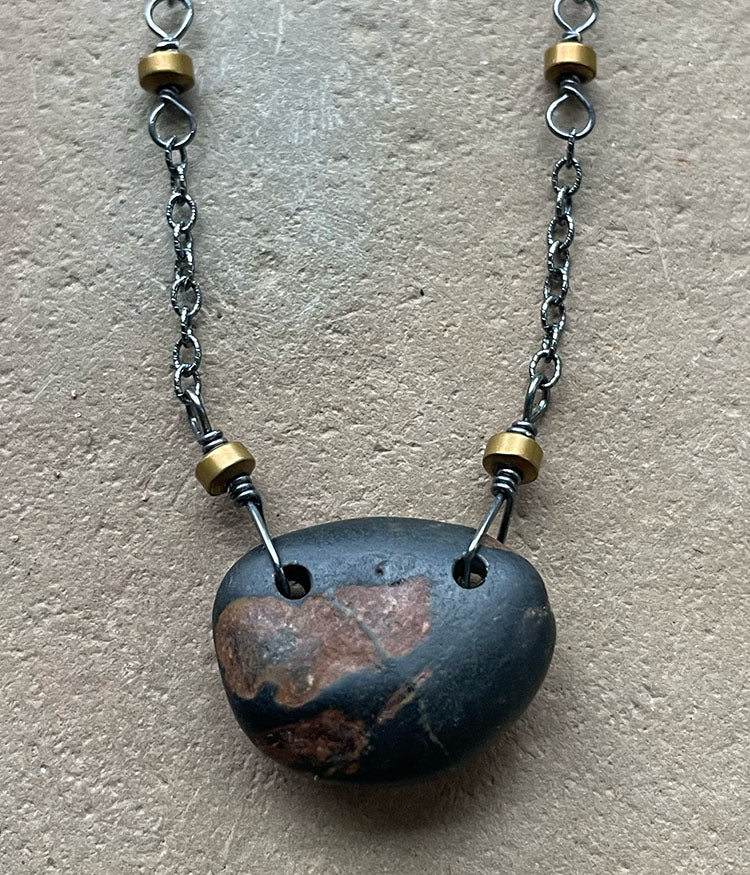 Little Bean Necklace
Lake Superior stone, oxidized sterling silver. 

Can you hear me? "Look at this one! It looks like a bean!" Searching for stones brings me the greatest sense of wonder. I almost feel like if I had planted this in my garden, I may have gotten a plant next year. Okay, maybe not . . . but it has such great markings and such a soft feel. You will just love to wear it and connect to the Great Lakes.
Necklace is adjustable from 16" to 18", with a 1-1/4" drop. Stone is approximately 3/4" by 1/2". 
availability: usually ships in 2-3 business days