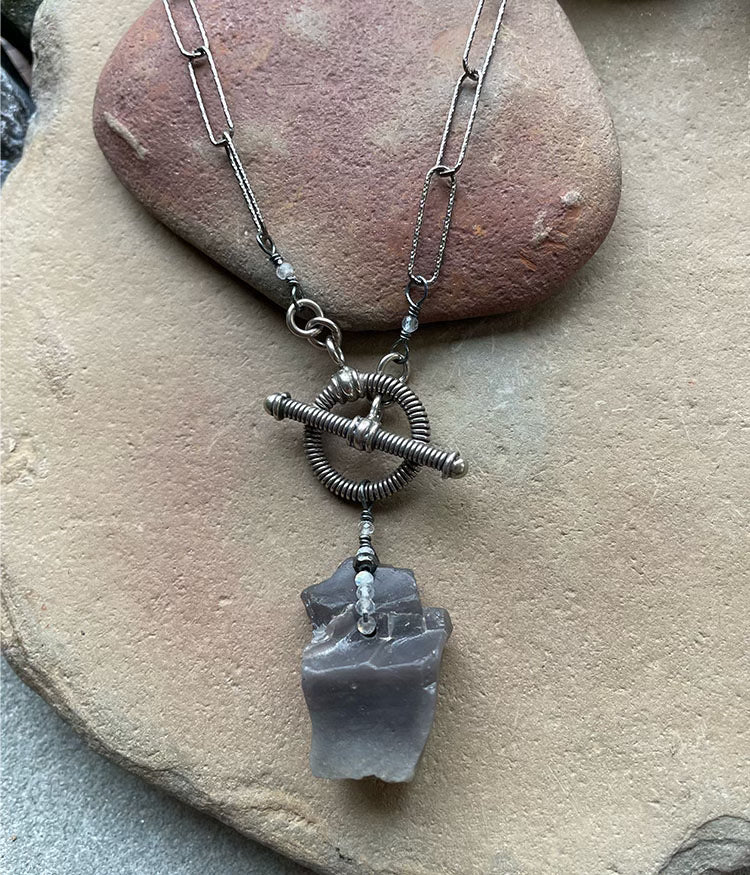 HIking the Cliffs Necklace
Glass slag, labradorite, oxidized sterling silver. 
I'm pleased with how this industrial piece turned out - it has such a great neutral color, and Lake Superior's waves have polished and smoothed all the edges. The toggle clasp is one that I have had since the 90's. I guess it is vintage! 
Necklace is adjustable 18" with a 1-3/4" drop
availability: usually ships in 2-3 business days