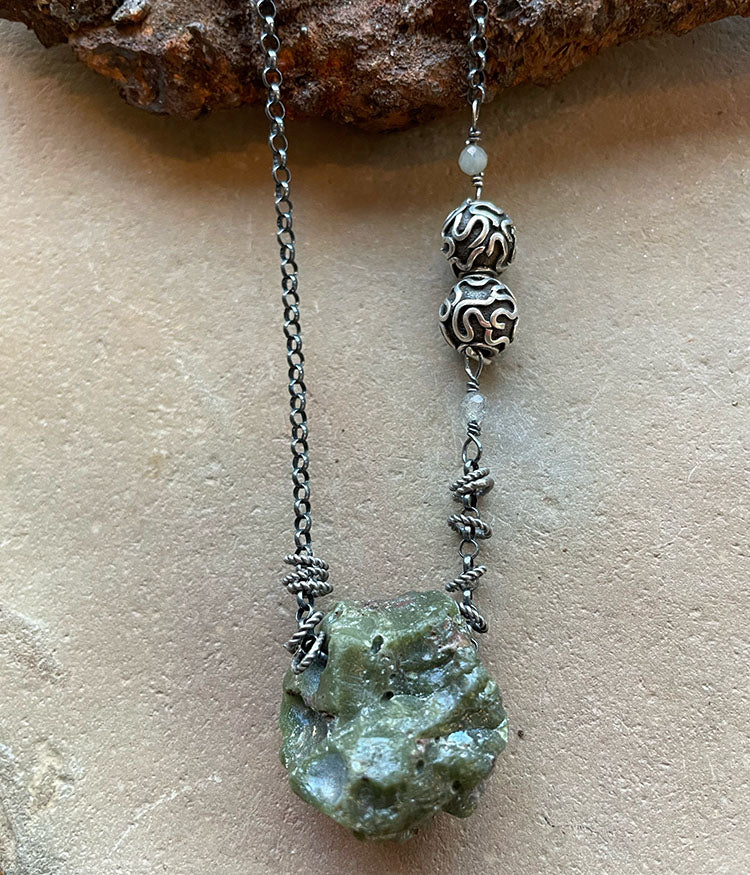 Copper Glass Slag Necklace
Glass slag, Balinese sterling silver, oxidized sterling silver. 

I'm pleased how this piece came together, with the motion of Lake Superior in mind.  This slag has copper in it, giving it a green hue. It also has some small bits of iron attached to it in some of the crevices. I just love the industrial feel it has.
Coupled with a hefty spring clasp that was made in Bali with the inner part manufactured in Italy, this necklace it comprised of pieces I have collected over 25 years. To open the clasp, you push the two balls together and twist. It is very secure. 
Necklace is adjustable from 18" and the stone is approximately 1" square and 3/4" deep. 

availability: usually ships in 2-3 business days