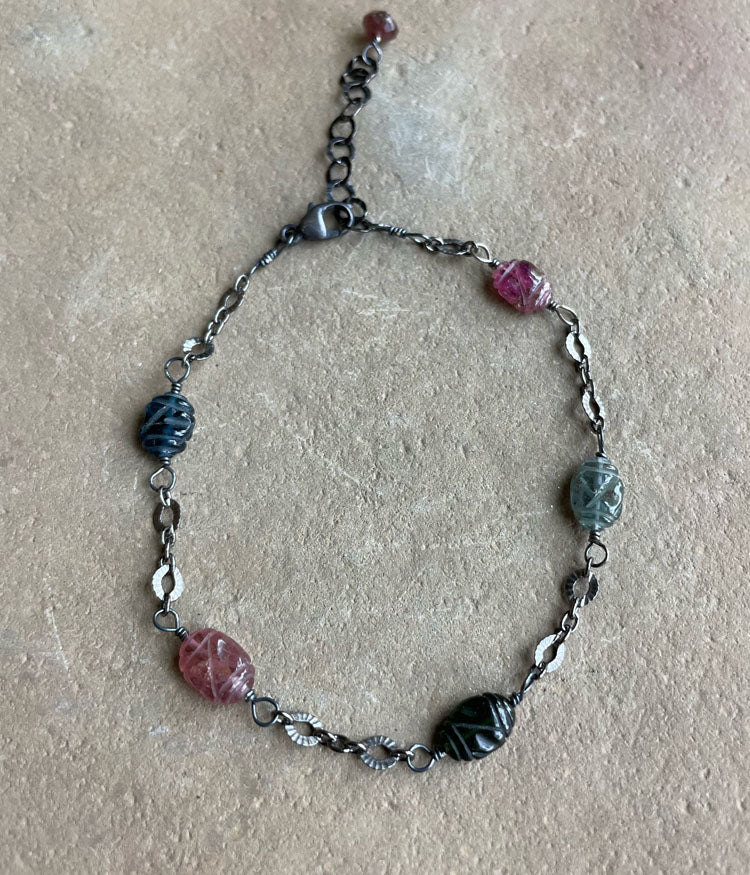 Carved Tourmaline Bracelet
Tourmaline, oxidized sterling silver. 
Tourmaline comes in many colors, and these bracelet has blue, indicolite, pink and green in it. The carving on the stones is intricate and couples well with the textured chain. I was very tempted to keep this one for myself! 

Bracelet is adjustable from 7" to  8" 
availability: usually ships in 2-3 business days